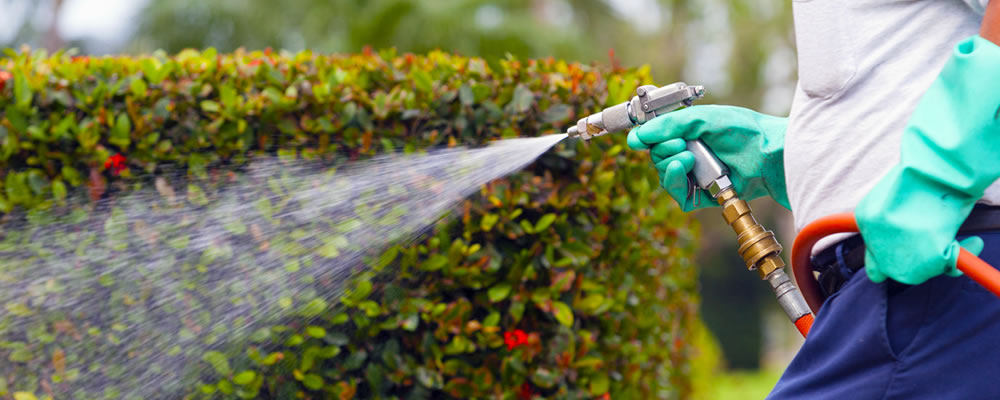 Like most South Florida residents, we at PowerX know how intense summers can be. Though the season brings a good amount of rain, long spells of severe heat and bright sunshine can do a number on certain flora.
As leading South Florida Exterminators and Lawn Care experts, PowerX provides high quality fertilization programs, ensuring that the investment in your yard will bring you significant returns year after year. Given our vast experience in this specialized area, we figured it would be nice to share some helpful tips for watering the garden in the summer.
The general rule of thumb is to water the garden or yard one to three times a week. Staying within that range ensures just the right amount of water for a broad variety of plants. Note that for fruits and vegetables, it is better to lean to two to three times weekly.
One way to ensure proper watering is to never let the garden go dry before wetting it again: keep it consistently moist. In drought periods, many fruits expand and split, with plants having difficult adjusting to the sudden deluge of water after a long period of dryness. Check consistently to see if the soil is moist and take note of how often it generally takes before it starts to go dry. This way you can establish a regimen.
Once you water your yard, you are not in the clear yet: the summer heat is often intense enough to evaporate a fair amount of water even from the ground. That is why it is vital to set a barrier between the moist soil and hot sun, usually through the use of mulch. Try wheat straw, finely ground bark, pine needles, or chopped-up leaves. Place them around the plants and throughout your garden.
The best advice is to turn to the South Florida Lawn Care experts at PowerX. We offer a range of professional maintenance and assessment services, as well as pest control measures, to help keep your yard and garden thriving. To learn more about our services , contact us at 1-866-954-6841.