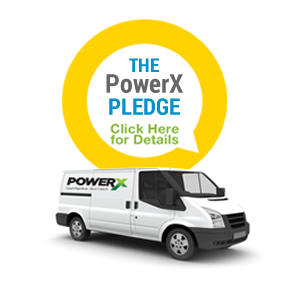 At PowerX, we understand that the promise of top-notch and cost-effective South Florida Lawn Care sounds too good to be true. But we take what we do very seriously, employing a world-class team of professionals and utilizing only the most innovative treatments science can devise.
Our methods aren't secrets because there is nothing to hide: you get only the safest and most proven methods, guaranteed. Let the PowerX FAQ address some of your possible concerns and questions.
I see your technician walking around my yard inspecting all the plant material, and then I notice he spot treats areas and plants rather then spray the whole yard, why is that?
A: Our technicians are highly trained to identify problem pests in your yard. We treat your yard according to its needs. We do not treat your yard using chemicals that may affect beneficial insects. This is called Integrated Pest Management and it is used to preserve a balance in the environment.
How long after I sign an agreement does PowerX normally take to perform the first service?
A: We schedule your first service within 48 hours of signing a service agreement with PowerX.
If I see a problem with my yard in between service, will a PowerX representative come out to re-inspect and treat?
A: Yes, all of our PowerX Service Calls are handled by next business day. They are few and far between, but we take them very seriously.

Is PowerX properly licensed and insured?
A: Yes, our company has every insurance requirement and certification required by the state of Florida, for both the company and our technicians.
How long after you start treating my yard will I be able to notice a difference?
A: You will notice a small difference within 45 days and start noticing a bigger difference after 90 days. Please keep in mind that watering your yard either too little or too much has an impact on the health of your plants.
As you can see, PowerX is committed to offering the ultimate in service quality and convenience – qualified staff using premium treatments that are effective in both time and cost. We not only work for you, but with you, providing a free assessment of your lawn to determine exactly what you need before we get started.
At PowerX, you will receive only personalized and cutting-edge service. That is why individuals and business across the region turn to us for South Florida Pest Control and lawn care. With us by your side, your lawn will never look better. See the PowerX difference by contacting 1-800-555-0170 or clicking here for a free estimate.