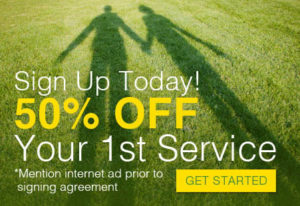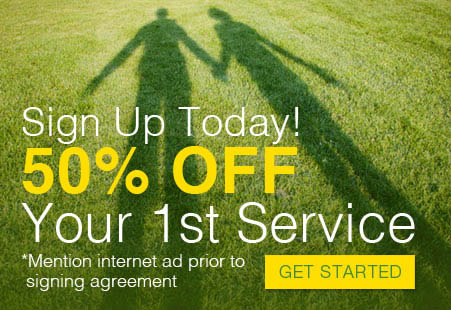 As the leading specialists in South Florida Lawn Care, PowerX cannot wait to help our customers enjoy beautiful and thriving lawns at minimal  cost or concern. That is why we welcome all-first time clients with a half-off special on their service. All you have to do is mention our Internet ad prior to sign-up. Click here for more details.
Even before signing up, we offer every customer a FREE, on-the-ground analysis of their lawn and property. That means you have the opportunity for a zero-cost start to keeping your yard and home pest- and worry-free. Our in-depth assessment will get to the bottom of whatever ails your yard, whether it is a specific pest or the need for certain maintenance.
Plus, when you sign-up for a one-year outdoor pest control and fertilization service, PowerX will conduct a one-time indoor pest control service at no charge for the first month (note, certain restrictions apply; mention this special offer when signing contract).
These generous offers reflect our commitment to offering the best Lawn Care South Florida can ask for. Our licensed and certified personnel are trained in the most cutting-edge tools and strategies in the industry. We utilize environmentally-sustainable, proprietary chemicals that are tailor-made to suit the exact needs of our clients.
That is why PowerX is so eager to offer free estimates, because we believe in delivering informed, personalized service instead of inefficient and expensive one-size-fits-all approaches. Our solutions guarantee beautiful and sustainable lawns at the best price and convenience possible.
To get started, call 1-866-954-6841 or click here for more details.