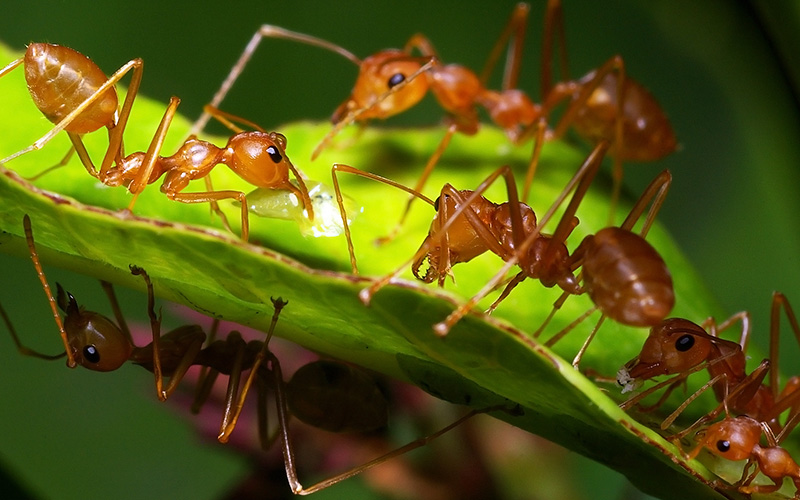 South Florida's unique and beautiful environment allows for lush and verdant lawns full of a wide variety of flora. Given all the sun, warmth, and adequate rain, gardening is a fun and common pursuit that is suitable for many different herbs, vegetables, and fruits.
Unfortunately, these plants aren't just popular with gardeners: plenty of bugs want the fruits (and vegetables) of your labor too! Aphids, White Grubs, and White Fly are just some of the culprits responsible for destroying gardens and yards with ease. These persistent pests are especially prevalent during the coming summer months, where they emerge in full force, often bringing equally damaging viruses and fungi with them.
Don't let your hard work go to waste: PowerX, the leading specialist in all things Lawn Care South Florida, maintains an extensive South Florida Pest Library, which includes all the common garden threats, as well as rodents, bees, ants, and more. Our deep roots in the region mean that we understand this community and environment better than anyone, providing targeted solutions based on the nature and extent of the infestation.
While exterminators apply a one-size-fits-all approach, PowerX provides a free analysis on any property we are called to inspect, so as to understand the precise nature of your problem and how best to respond. Only after this comprehensive assessment do we implement the tools, strategies, and chemicals needed to help your garden, lawn, or property. PowerX employs some of the most qualified, licensed, and well-trained personnel in the industry to dispense with cutting-edge and environmentally conscious solutions, including plant-based chemicals that are proprietarily blended.
With our science-backed, results-driven approach, we guarantee a thriving and bountiful garden. To get started, call 1-866-954-6841 or click here.