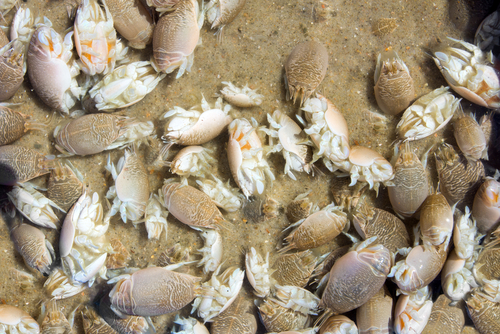 South Florida has no shortage of bugs. Mosquitoes, love bugs, bed bugs and sand fleas are a nuisance and sometimes dangerous. PowerX, a company dedicated to serving and protecting homes, yards, and community properties throughout South Florida from these dangerous and annoying pests, has an extensive South Florida pest library with plenty of information on these insects. Below is a few of their findings.
Love Bugs – Not quite a "bug" in the traditional sense, as it is a fly, this insect is a bothersome thing to deal with. Mostly appearing in April and May and then in September and August, the drivers on the highways of Florida have to constantly deal with attacks from them. Getting their name because of their tendency to mate visibly in-flight, these flies are attracted to the highways because of the light and exhaust fumes from the vehicle.
Mosquitoes – Carrying diseases such as encephalitis, malaria, and the West Nile Virus, these pests are not just bothersome, they are dangerous. Additionally, pets are also not safe from them as they can cause heart worms to appear in animals. With chemical sensors that can sense carbon dioxide and lactic acid up to 100 feet, no mammal or bird is safe, as these gases are given off when breathing.
Sand Fleas – Also known as, noseeums, these insects are commonly found at the beach during the morning or late afternoon. Particularly active during the summer and early fall, these bugs cause irritation in humans, and animals as the sensation from the acid in their bodily fluid when it hits the skin can feel like a bite or a sting.
PowerX, the experts in South Florida lawn care has brought this update to you. For more information contact them at +1-866-954-6841.