Tent caterpillars are moderately sized species in the genus Malacosoma and in the moth family Lasiocampidae. Species occur in North America, including Mexico, and in Eurasia. Twenty-six species have been described, six of which occur in North America. Some species are considered to have subspecies as well. They are often considered pests due to their habit of defoliating trees. They are among the most social of all caterpillars and exhibit many noteworthy behaviors.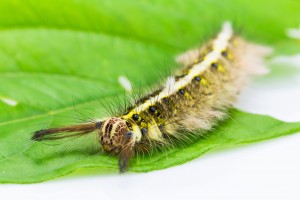 Make PowerX Your Partner for Complete Lawn Nutrition + Pest Control.
Reach Us Today at 1.800.555.0170 or
Click Here

for an Agent to Call You.