These families are best known for the nymph stage, which produces a cover of frothed-up plant sap resembling saliva; the nymphs are therefore commonly known as spittlebugs and their froth as cuckoo spit, frog spit or snake spit. The final family in the group, Machaerotidae, is known as the tube spittlebugs because the nymphs live in calcareous tubes, rather than producing froth as in the other families.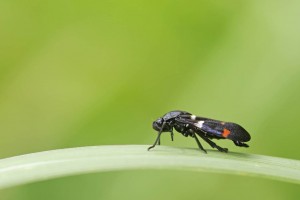 Make PowerX Your Partner for Complete Lawn Nutrition + Pest Control.
Reach Us Today at 1.800.555.0170 or
Click Here

for an Agent to Call You.